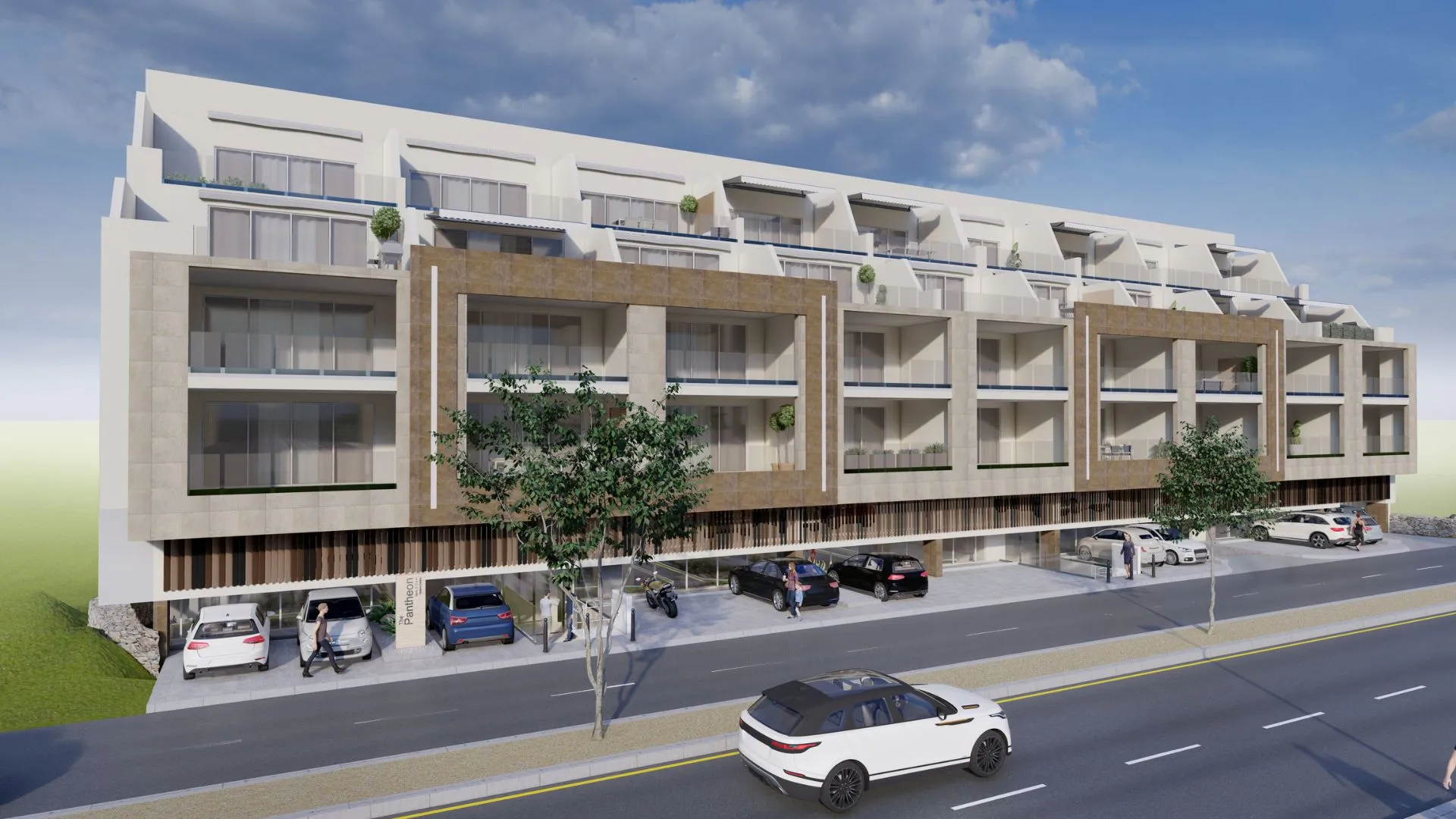 It`s official – The Pantheon Phase Two is open! We are excited to announce that the highly anticipated new phase of our residential development in Mosta has been launched and we can't wait to welcome you.
It can be hard to visualise how you would go about designing your new home when you have only seen the inside of an empty apartment. To give you a taste of what your future Pantheon home could look like, we have renders and walkthroughs of one wonderful typical apartment available to view. It has been decorated with a unique colour palette and carefully considered furniture to demonstrate how versatile and beautiful new-build apartments are at The Pantheon.
Apartment H04: Three Bedroom Apartment
Apartment H04, designed by the design experts at Olivia Ann Calleja, is a classic example of where stylish meets contemporary. As a design concept when entering this home, the feeling of space is of prime importance. Residents will enjoy a large sheltered private terrace, with a phenomenal panoramic country view of the Northern part of the island.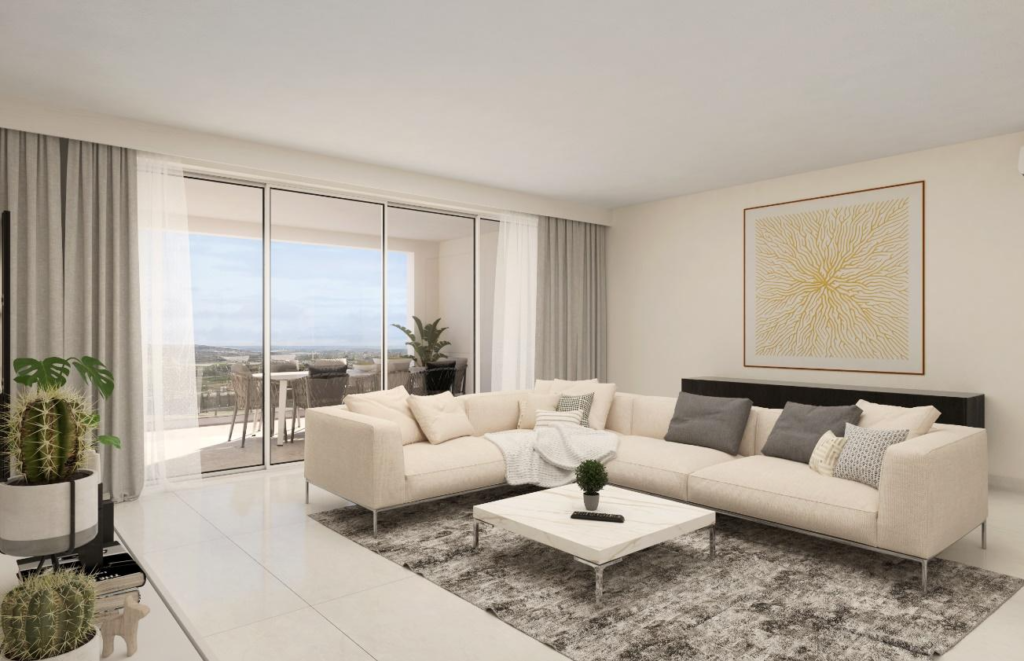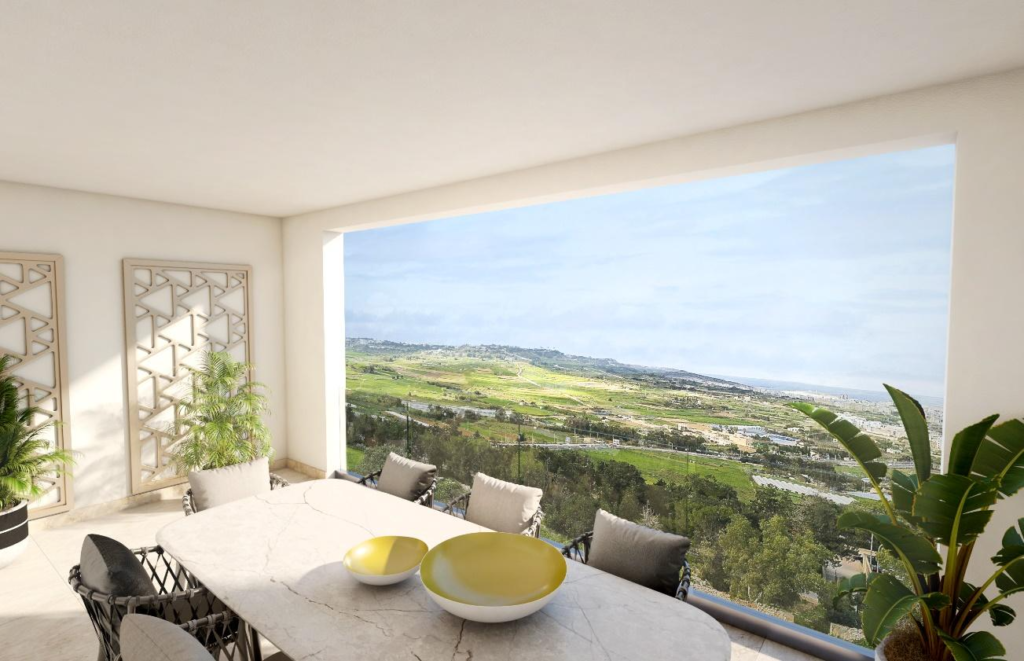 The colour palette has been kept earthy and neutral, with various white, greys and creams visible throughout the apartment. Placing an equal amount of importance on creating a home that feels warm and welcoming but also elegant and contemporary. We opted for a visual balance that involved easy-on-the-eye furnishings teamed with striking and bold decorative elements. The colour palette – a combination of white, cream and grey to provide comfort and style while brass elements were added to offset this slightly and create drama and sophistication. Now more than ever before, there is a real sense of importance in being at home and it is vital for us at GAP Homes to create places where the occupiers could ultimately enjoy their homes to the fullest, whether relaxing, dining, exercising, working or cooking.
Want to see more? View our walkthrough of apartment H04.
Living at The Pantheon
The Properties
All homes at The Pantheon are spacious and stylish and have been designed with the residents` safety and comfort in mind. We`ve made sure to include ample space in each apartment offering a large open plan kitchen living dining, large terraces, and spacious principal rooms, allowing residents room to breathe and relax. Some of the homes also enjoy walk-in wardrobes and laundry rooms.
The Neighbourhood
Mosta is an attractive location with plenty of perks, making it an increasingly popular and sought-after destination. With a variety of amenities including cafés, restaurants, shopping centres, and supermarkets, residents have everything they need within reach. Furthermore, its central location in the heart of Malta makes it easy to get around the island.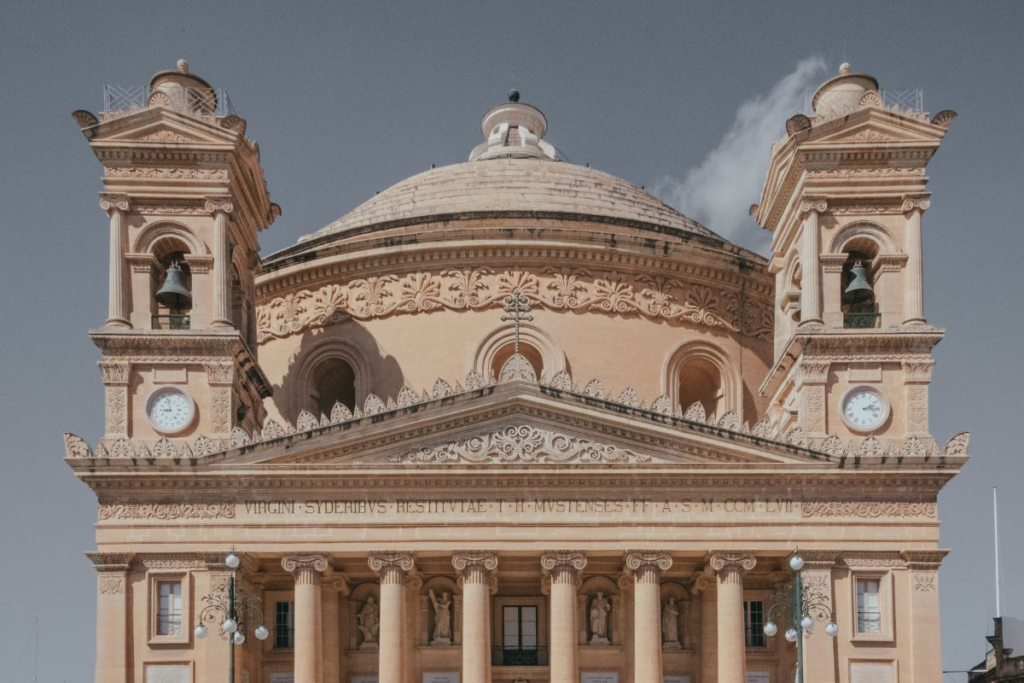 Mosta is known for its rich culture and landmarks, such as the famous Mosta Rotunda and Ta' Bistra Catacombs. The town also offers greener spots with breathtaking views and hiking trails, such as the Mosta Valley. There's also a versatile and lively community with plenty of social events and groups to get involved in. 
It is ideal for those seeking a comfortable and relaxed environment to call home, whether you're raising a family or looking to retire.
The Lifestyle
While each individual apartment at The Pantheon may feel worlds away from the surroundings and have a high standard of privacy, the development itself will have a real community feel, with exclusive lifestyle facilities, giving residents plenty of opportunities to connect with their neighbours.
This superb collection of 2 and 3-bedroom homes offers luxury living in the heart of Mosta. The homes at The Pantheon enjoy their private terrace, high-end finishes and optional parking spaces.
The town centre is only a short stroll away with its array of restaurants, bars and the picturesque Mosta Dome. The site, rich in history, offers breathtaking views of the Northern part of the island. All homes benefit from spacious, open-plan living areas and private outdoor areas in a desirable location and abundant shops, there isn't a better location for retail enthusiasts.
Buying Your Home
Our properties for sale at The Pantheon are poised to be not just homes but rewarding investments too.
We invite you to come down, meet the team and see this spectacular new residential landmark in person. Call +356 2327 1000 to arrange your visit and find out more about The Pantheon Phase Two.
News & Insights